The Network of Choice for Professional Traders
Liquidity
The largest wholesale marketplace for laptops, cell-phones, and other IT bulk lots. Plus millions of hard-to-find computer parts.
Safety
All disputes are handled by our volunteer Ethics Committee. We run the de-facto complaint board for the industry.
Competency
Members who publicly trade are certified through a peer review and a 130-point due-diligence assessment.
A Free Public Marketplace ~ A Members-Only Network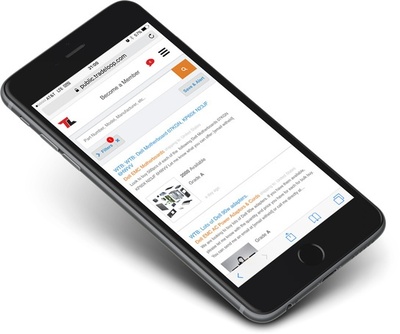 The Public Site is Simple and Free
Smaller resellers and repair shops can safely buy small lots and repair parts from Certified Members. No subscription fee.
The Members-Only Network
The members-only network gives professional traders access to tens of thousands of free users and members-only listings, plus the full contact info of all other members.
The Safest Wholesale Trading Community
Due-Diligence
All applicants must pass a 130-point due-diligence test.
The test runs daily, generating an automated trust/risk score based on activity.
All applicants are reviewed by the volunteer Membership Committee and must remain dispute-free for 6 months.
The Tradeloop Certification
Awarded for demonstrating organizational competency.
A requirement for public trading.
Granted after passing due-diligence criteria and application process.