All Wholesale Categories
From laptops, cell-phones, & other IT bulk lots to millions of hard-to-find computer parts, we've got it all!
The Safest Wholesale Trading Community
Our certification process takes the worry out of trading.
Ethics
Process
Disputes heard by volunteer member committee
Multi-level sanction process
Complete transparency of all cases
Backed by Tradeloop's Member Code of Ethics
Due
Diligence
Sellers must pass a 130-point test
Trust/Risk scores based on daily activity
Applicants vetted by membership committee
New members must be dispute free for 6 months
Pro
Certification
Awarded for demonstrating organizational competency
Required for public trading
Granted after passing due-diligence criteria & application process
Tradeloop is...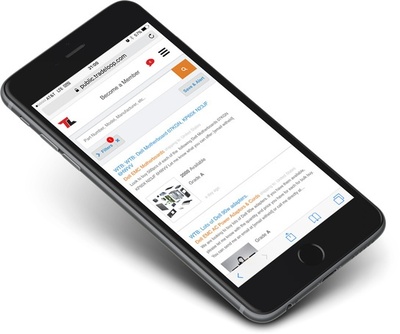 A Public Marketplace
Smaller resellers and repair shops can safely buy small lots and repair parts from Certified Members. No subscription fee.
A Members-Only Network
The members-only network gives professional traders access to tens of thousands of free users and members-only listings, plus the full contact info of all other members.